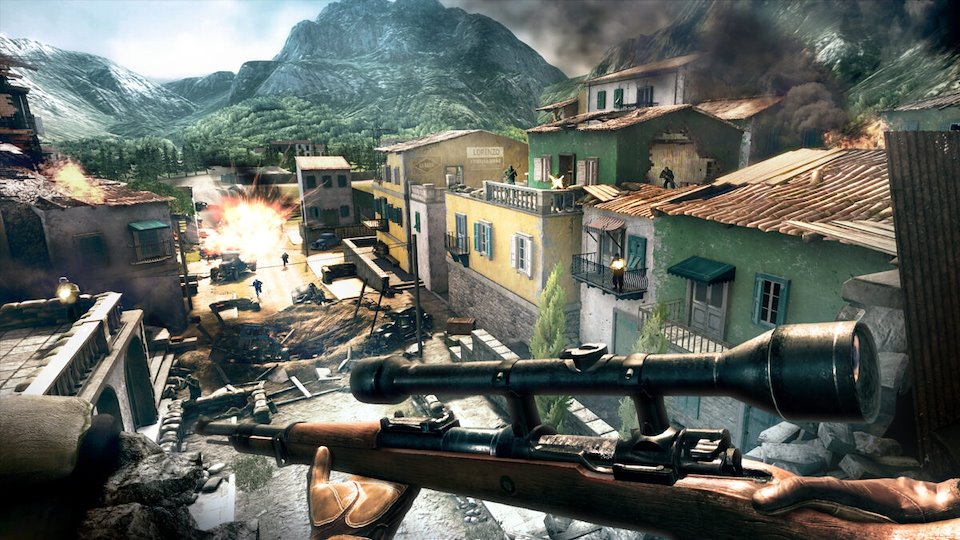 Sniper Elite: VR (TBC)
Project Role:
Lead Level Designer
Responsibilities Include:
⚬ Liasing with external Development Studio (Just Add Water) to ensure a high level of quality and consistency in all levels

⚬ Communicating and ensuring a consistent creative vision between other Sniper Elite products and Sniper Elite VR
⚬ Providing feedback on all levels and gameplay to Level Design and Game Design development team
Game Description:
Fight for the Italian Resistance in a daring mission to rid World War 2 Sicily of the Nazi U-boat menace.

A brand new Sniper Elite campaign set in WW2 Italy
Exclusive first-person gameplay – a series first
Free movement across levels packed with tactical possibilities
Key Features:
⚬ Visceral X-ray kill camera designed for VR

⚬ Interact with authentic WW2 weapons
⚬ Immersive motion controller support such as PlayStation Aim, PlayStation Move, Oculus Touch and more
⚬ Experience a brand-new Sniper Elite game featuring an authentic first-person view, an explosive campaign and immersive motion controls.
⚬ Developed by Rebellion and Just Add Water (Development), Ltd.